If you want to share sensitive information via mail without being tracked, you can! Read this blog to learn five secret ways to describe How to send untraceable email. Emailing is a two-way communication process, so you might have seen that when you send an email, a lot more could identify you, such as, if you see the full email header, you can find routing information. That is perhaps enough to identify you and cause many problems.
Generally, the customer who wants to connect with the shady dark web marketplaces gets confused and finds it difficult as these sites are generally under severe threats just for hosting websites based on illegal practices. If you're also in the same cue, try to utilize some popular email database of popular anonymous webmail services. Through this, you can keep your sending emails untraceable.
An anonymous email account protects anonymity by allowing you to send emails without being traced back. These accounts don't gather any of your data. An anonymous email follows all the technologies needed to make the mail you send untraceable.
Thus, you may follow a few different legitimate ways to limit the information linked to your emails for whatever reason you wish to avoid and send sensitive information without revealing your identity
5 Secret Ways to Send Untraceable Email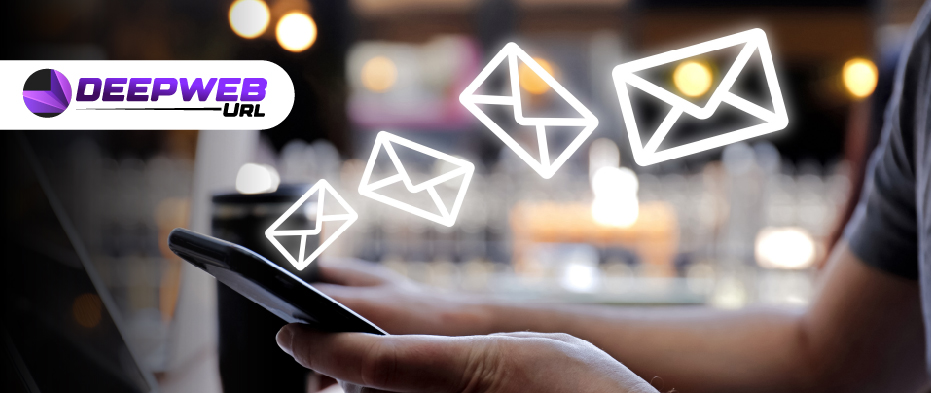 As we know, the Dark web is a hidden place where good and bad coexist, and connecting with the members of this community may put your identity at substantial risk. Recently, the Dark web has become an immense hub of criminal activity. It is a fully working marketplace where buyers and sellers may buy things heroically without fear of detection.
However, suppose you fear being traced while interacting with the darknet networks or want to share information with your targeted people. In that case, you can use anonymous emails to send your intended messages in five secret ways. By following these stealthy ways, you can pretend to be anonymous and preserve your identity so that no one will be able to trace your sending emails.
1. Create a New Email Account
You can hide your identity by creating a new account using any popular email service like Yahoo or Gmail. While creating an account, make sure not to use any information that belongs to you that could lead back to you, as it will no longer be an anonymous email account. Rather, you should set a fake name with a fake date of birth and home address. Even with safety measures, the service providers must provide the information when law enforcement agencies ask for it.
2. Use a "Burner" Email
Do you want to communicate with dark web buyers and sellers but fear connecting from your emails? Try creating Burner email accounts to send anonymous emails without revealing your identity. They usually expire and destruct themselves after a specific period, and you can convey your message by building an account that could link to you. A burner email address might be one of the simplest alternatives to keep your sender information confidential.
If you need a temporary "send only" account to send anonymous emails, try using AnonymouseMail, as it is free. Moreover, burner emails can assist you in combating against span when registering on dark websites.
So you can use anonymous email services like Mailinator or TrashMail. These services provide you with a public address or a disposal Trashmail account, which will delete itself after a fixed time. However, to resetting your account registered on a burner email is the only flaw.
3. Use an Encrypted Email
Encrypted email services are a different category of anonymous email services. Your emails, inbox, and even contact lists are encrypted while still providing you with the functionality of standard email services. This ensures that the content of your emails cannot be traced by someone monitoring the traffic. This typically means that the companies that offer anonymous email services cannot spy on you either. Such anonymous email addresses are a fantastic option for ongoing, safe communication.
4. Install a VPN
Another method for sending an anonymous email is using the VPN, which may save you from being traced, so always use a trusted VPN with a strict zero-logs policy. One main reason for using a VPN is that it hides your IP address. If you don't install it in your system, your IP address can be used to unhide your location, hack your device and track what you do online.
A VPN protects your privacy by routing traffic to an encrypted server. But when you use a remote IP address, the email header will show your VPN IP address instead of showing your actual IP address in the email header.
Although using a paid VPN service that does not log your connection information is healthy, a free VPN might keep your log details.
The Most Popular Anonymous Email Providers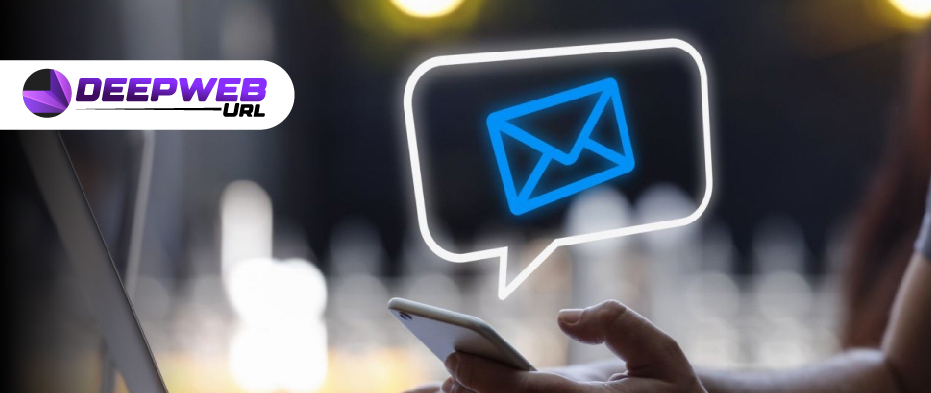 While corresponding with darkweb, you must need a reputable anonymous email service provider to encrypt the emails' content, metadata, and subject line.
Here we have listed the most popular anonymous email providers which allow users to send unidentified messages. When you use such services, an email you send becomes untraceable and cannot show your name, IP, or location. Learn everything about them carefully and pick the one that could reduce the risk of reprisals and will not collect your data.
I) Proton Email- The best Secure Email  
Proton Mail uses PGP encryption to safeguard your emails before they exit your device. This assures that even if law enforcement knocks at the providers' door, there would be no proof to be found. And no one can reach out to your messages until and unless they have an appropriate ProtonMail account.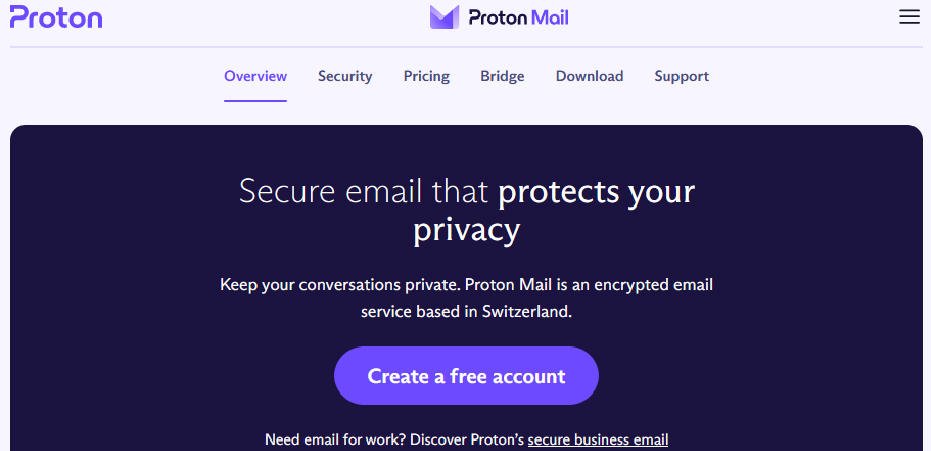 An email will not encrypt metadata, header, or subject line once sent. And with a paid or free plan starting at $4 per month, you can send more daily messages. The only party who can read your Email is the person you sent it.
The only disadvantage is that you must provide a telephone number to verify your account.
In the ProtonMail service, you have the feature of self-deleting messages. You have to set your preferred expiry time, and when the time occurs, the email provider will put the messages in the trash bin from a recipient's inbox. Except this, the ProtonMail service offers 500MB storage and a limit of 15 daily emails for free.
This email provider also includes VPN, iOS and Android applications, and an encrypted calendar.
And if you upgrade to the Plus plan, you get the benefit of 5GB storage, 1000 daily emails, a custom domain name, email aliases, and more. If your email requirements exceed that, you can opt for the Visionary plan, which includes more storage, aliases, multi-user support, and even beta access to new features.
II) Tutanota- The most anonymous email provider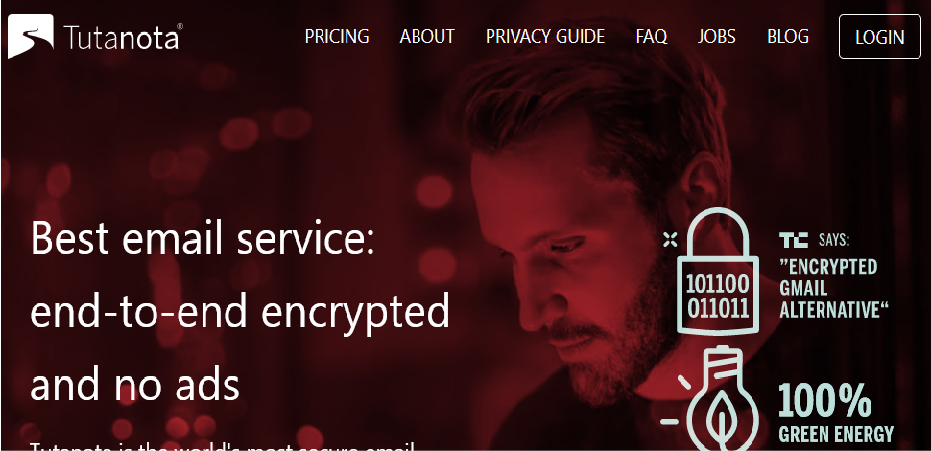 Tutanota provides you with end-to-end encryption and privacy features. So you can easily send encrypted messages to anyone, even non-Tuntanota users. And the encryption not only covers over inbox but your contacts too. When you register an account, you won't ask for any personal information.
Even though it removes your IP address from the email messages folder, its code is open source so anyone can see it thoroughly. And you can send sensitive emails with no fear of getting traced.
If you don't want to spend a few bucks, no option would be better than this secure email service offering you the free version with 1GB of storage. However, this plan is available for one user and has other limits. For example, it keeps your emails only for four weeks.
To have more features, like setting encrypted calendars and unlimited email history, you'll have to pay as low as $1.20 once a month.
III) StartMail- The most user-friendly private email provider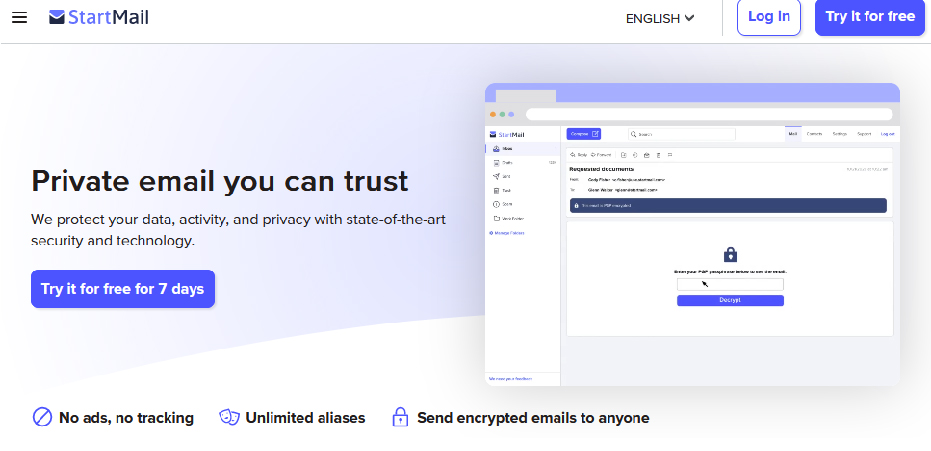 StartMail is about what you demand and is one of the best private and secure email service providers. Google could be StartMail if it focuses on privacy features. As their parent company also runs the start page, it is one of the few privacy-friendly search engines.
It has additional security, letting you quickly delete any emails that might be displayed in a spam mailing list. That means your mailbox stays private and secure at all times.
But this provider is a premium anonymous email client focused on data privacy and emphasizing ownership that will restrict unwanted intrusion. It encrypts and sends all your messages via HTTPS. PGP control is also equipped, but your contact must use a matching configuration to function properly.
And it depends on the membership plan, through which users can also create email addresses with their custom domain and will have up to 10GB of email storage. The premium package fees start at 5 USD per month.
IV) Cyber Atlantis- Free anonymous email service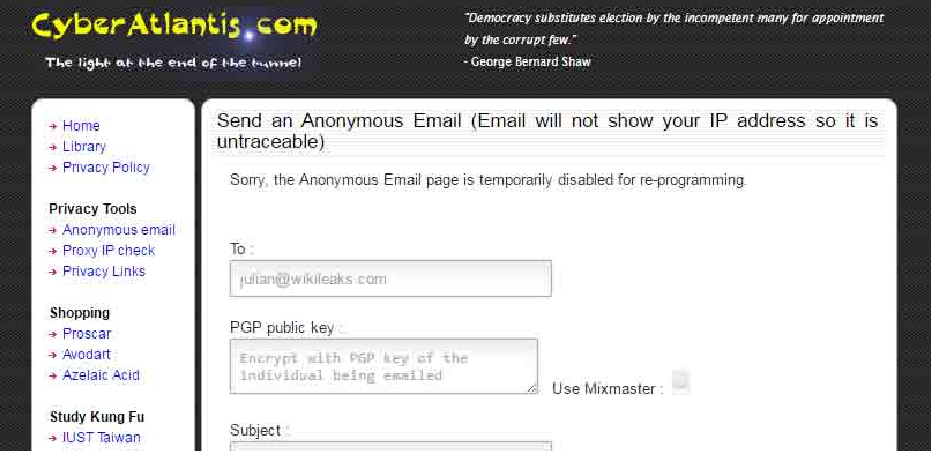 Cyber Atlantis is a free and easy-to-use email service. Unlike the Guerilla Mail, all users should go to the site, enter the email address of their recipients, and send the Email. Even users can check their IP address. The content of the Email is completely secure, so users with privacy issues can use its services. Only the public owner can unlock the message content with a private key.
V) Guerilla Mail- The Best Temporary Email to encounter spam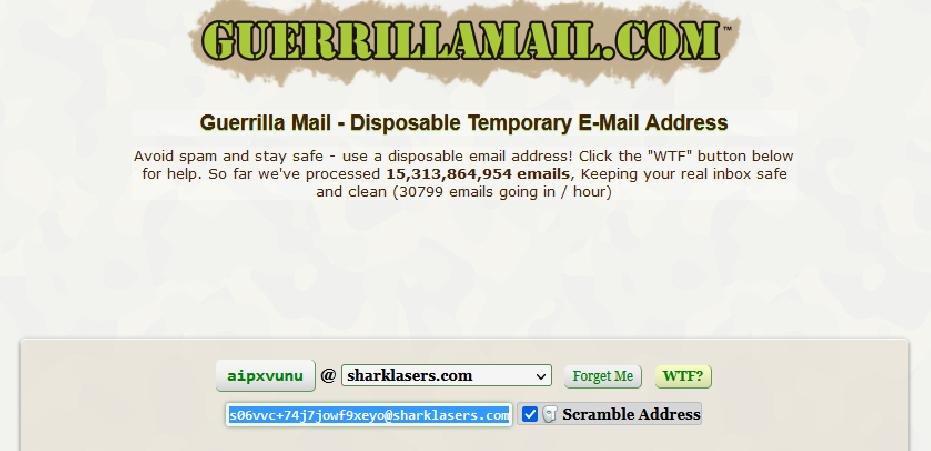 Guerilla Mail is quite popular that has existed since 2006. It is free of cost and a different type of secure email provider than others. It gives you a temporary email address to send and receive emails anonymously. You need to visit their website and use it. Surprisingly, Guerilla has operated over 13 billion emails till now.
If there's any urgency and you want to send emails to someone, Guerilla Mail can help you out because you don't even have to create an account, which makes it more accessible.
In addition to Guerilla Mail, you can register for a site if you feel uncomfortable using a genuine email address. This way, you can utilize Guerilla Mail to remove unwanted spam mail from your inbox or verify the sender.
VI) AnonAddy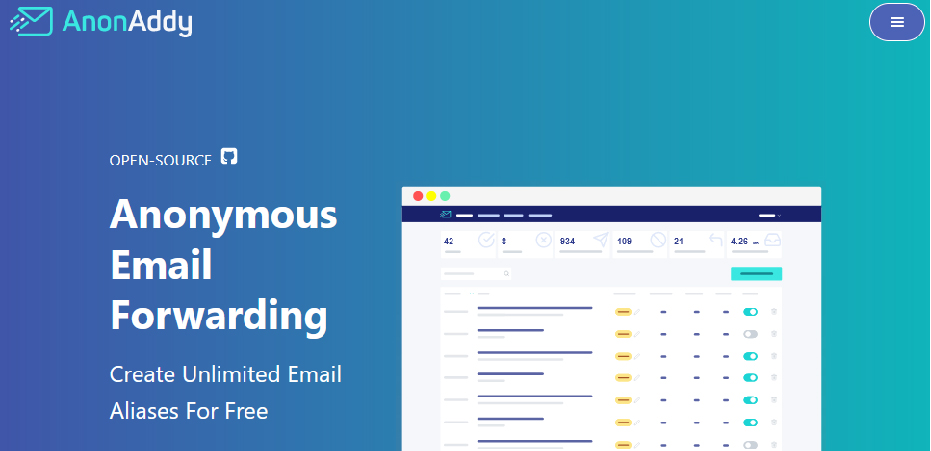 Alternatively, if you believe in transparency, AnonAddy stands for "Anonymous Email Address," which defines what it does. It is an open-source email-forwarding service that encrypts your emails, doesn't track your details, and doesn't use for targeting ad campaigns.
The AnonAddy email service uses an aliases system to permit you to have multiple emails and thus protects your privacy. It also has many useful functions, including protecting your email address from unsolicited spam by deactivating aliases and recognizing who sold your data using different email accounts for every site.
By using AnnonAddy, you can secure yourself from cross-referencing, which may disclose your identity in case of a data breach. You can also answer emails without revealing your true email address.
VII) Mailfence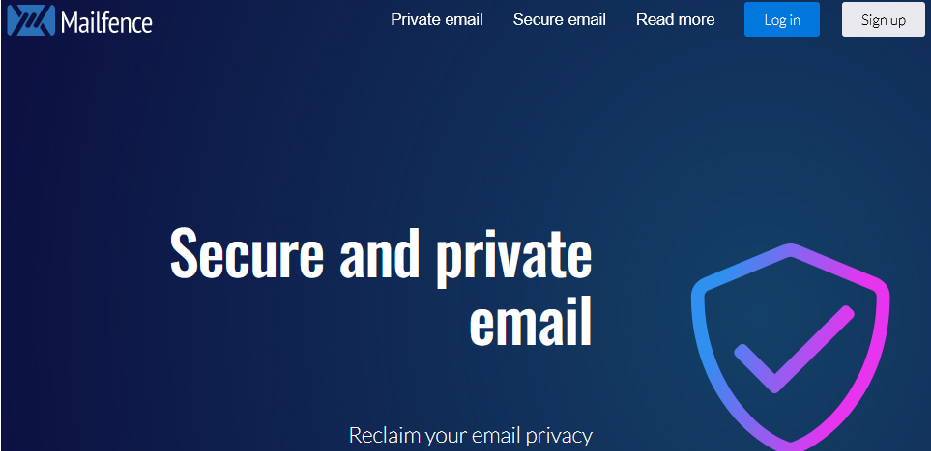 Mail is also a free anonymous email provider with some amazing premium features. The mailing system is encrypted end to end. You can filter your emails whenever you want and make your false identity to make it untraceable. Mailfance stick by its promise to protect your privacy due to its server availability in Belgium. European law is right on your side, and nobody can take your information forcefully.
Mailfence offers a free plan with 5000MB of storage and email support. But if you want more storage space, priority support, and custom email domain names, you can purchase its upgrade version, where you get up to 50GB of storage space for your emails.
VIII) Secure Email
Secure Email is also a helpful anonymous service provider that converts your emails with strong 4096-bit key encryption and then uses SSL encryption to ensure nobody can spy on them in transit. And while creating your Secure Email account, it doesn't ask for personal details.
Secure Email doesn't cooperate with the US PRISM scrutiny program and is very broad about its privacy policy. They don't log your IP address, meaning they have no personally identifiable information about you and cannot pass any information on to state authorities or detectives.
FAQ's
Q1: Why do you want to send Untraceable Email?
There might be several reasons behind sending untraceable Emails. To work safely as a journalist, you want to protect personal information from data breaching, avoid online identity tracing by third parties advertisers, and be willing to sign up to dark sites or communities without revealing your true identity where unlawful or unsafe business practices are performed.
Q2: Can encrypted emails be traced?
You shouldn't be worried about getting traced if you use an anonymous Email correctly, which cannot be traced back to you because most anonymous email providers encrypt your messages. Even though they were intercepted in transit, no one could see their contents. Your email address, device name, Metadata, and IP address will remain hidden from the recipients when the message is sent.
Q3: Can untraceable emails be used for illegal activities?
Sending untraceable emails can be used as long as it is not comprised of any illegal information and you're not using the anonymous email services to spam or breach any digital laws.
Q4: What are the risks and benefits of sending untraceable emails?
As mentioned in this guide, nothing can guarantee complete anonymity, so some risks are associated with using traceable emails. An unauthorized individual may read the content if an email is sent without encryption and accidentally sent to the wrong recipient. Such blunders constitute a data breach. Threat actors may also obstruct email communications or enter email accounts illegally. At the same time, it has a few benefits, including having complete end-to-end encryption (E2EE), it hides the sender's data (with email subject), and collecting or storing no user data on its servers.
Conclusion
Overall, now you would have learned how to send an untraceable email. Although being anonymous isn't easy, and nothing can assure you of complete anonymity, you can only make it harder for malicious actors to trace an email back to you or unlock its content. And if you think Gmail is anonymous, it's not because it has information about everything you send and receive. So with Gmail service, anyone can hack or track your emails back to you based on your IP address or account information. But you can try a few secretive ways, such as using a reliable VPN to limit the information you share.
You can also try the above-anonymous email services to help you connect with dark web networks by keeping your identity and location hidden. Because most services have at least a no-knowledge policy, you don't need to provide private information to register an account. Eventually, tracking you down and stealing your data becomes impossible as they contain nothing to share with various third parties. So, start stress-free communication and share information without fear of being traced.